UNT Student Affairs Annual Report
This is the annual report I assembled for the UNT Division of Student Affairs in 2016. I helped gather all the data, stories, quotes and other content,  and designed the entire document. I created  original illustrations, and data visualization as well.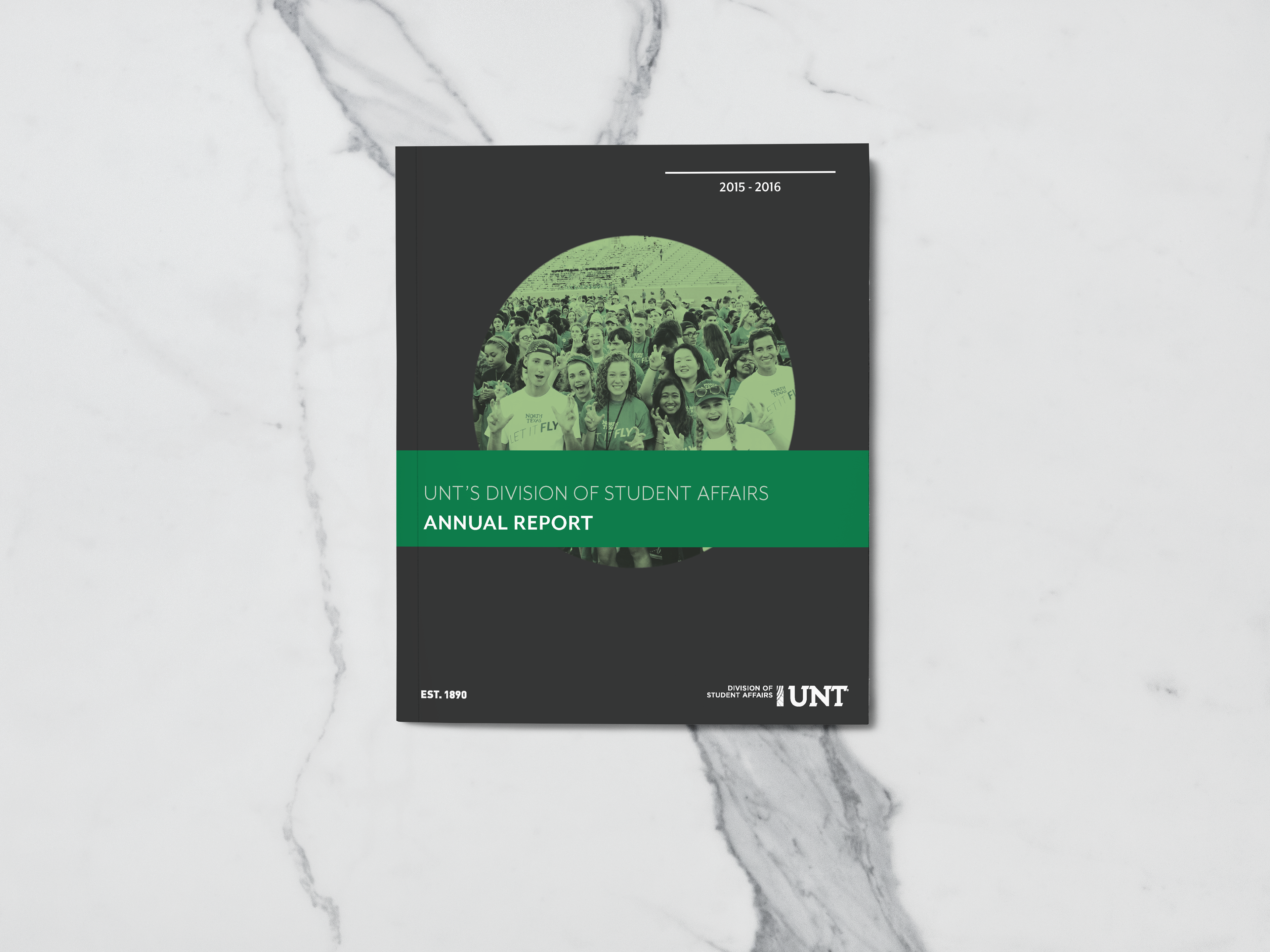 North Texas in D.C. (NTDC) Internship Program Brochure
The  NTDC program at UNT places students from North Texas into internship programs in our nation's capital. It also provides a stipend for housing and living expenses. I designed this brochure, along with this flyer from scratch. It includes a total rebrand, and new logo. The old brochure design is at the bottom.